Website for minor pregnant
women and parents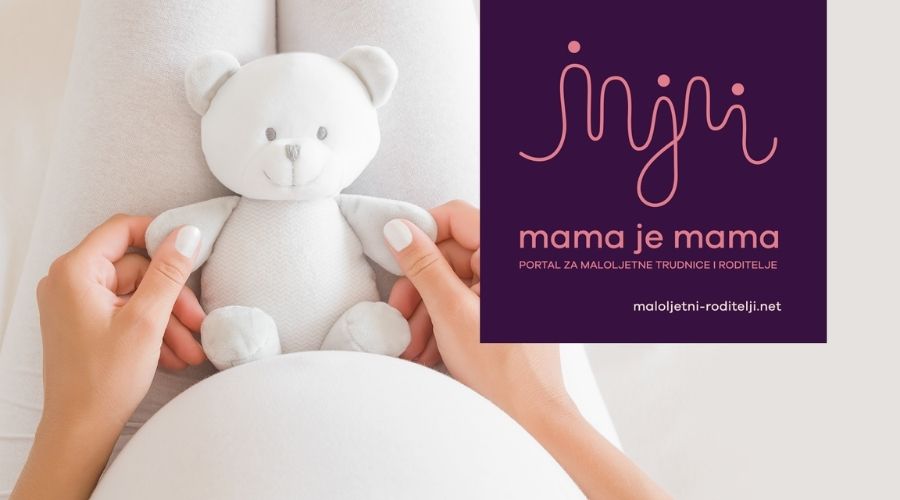 Under the  MOM IS A MOM programme, a website for minor pregnant women and parents has been launched, www.maloljetni-roditelji.net, and has been active since 2013 with the financial support of the Ministry of Labour, Pension System, Family and Social Policy and the City of Zagreb.
This is also the first and only website aimed at minor pregnant women, parents and adolescents who are facing issues and doubts related to high-risk sexual behaviour, pregnancy and difficulties in family and partner relationships. Through this project, we strive to contribute to the prevention of risky sexual behaviour among youths, to contribute to better informing and educating minor pregnant women and mothers and sensitising the professional public and institutions on the problem of high-risk sexual behaviour among youths and pregnancies among minors.
Website activities:  
Web education through the publishing of educational and informative texts for minor pregnant women and parents in the field of responsible sexual behaviour, responsible parenting, protecting children's rights, health care, and partner relationships (Info Corner)

 E-counselling of minor parents by experts – psychologists, social workers, legal experts, and gynaecologists (category "Ask an expert") 
Direct users covered by the programme are adolescents with high-risk sexual behaviour, minor and young pregnant women and mothers included in e-counselling and web education. Apart from minor pregnant women and parents themselves, users are also persons close to them, friends and family members who wish to be engaged so as to help minor parents. Indirect users also include other website visitors, as well as users encompassed by education and those being informed through educational and informative materials.
The most frequent queries through the website regard suspicions of pregnancy, concern due to high-risk sexual activities and difficulties related to damaged family and partner relationships, while the team of experts gathered on the website www.maloljetni-roditelji.net strives to provide the answers with advice to all the questions that young parents may encounter on the territory of the entire Republic of Croatia, as well as beyond.